Many elderly are being diagnosed with an enlarged heart.
The enlarged heart is being blamed for circulation problems especially related to elevated blood pressure.
Probably the biggest reason why people are put on blood pressure medication is to prevent the occurrence of an enlarged heart.
We are told that the enlarged heart becomes weak and cannot contract properly which will cause other problems and premature death.
I cannot believe that doctors believe this false teaching given to them in medical school.
What is the heart?
The heart is a muscle, and the same as any other muscle of our body, it will grow in size the more work it has to perform.
The heavier weight you are raising, the bigger the muscle has to get to be able to provide adequate power. Exactly the same will happen with the heart muscle.
Athletes that perform energy-demanding exercises, all have enlarged hearts.
After they stop exercising for a while, their heart will reduce in their size. Remember, the body does not support what it does not need.
When I was racing my bicycle, and playing ice hockey, I had an enlarged heart.
When I was resting, I had an irregular heartbeat since the blood delivery was abundant, my heart didn't need to beat regularly, only when oxygen was needed and CO2 had to be expelled, and my enlarged heart provided more than was needed with one beat.
During physical activity, my heart was working properly. This we have named an athlete's heart, and nobody thought anything bad about it.
As I have stopped doing extreme sports, the need for a large heart was gone and my heart started to reduce itself to the best-sooted size, and the heartbeat had "normalized" itself.
Why does all of a sudden an enlarged heat become a health problem?
Well, many elderly people develop an enlarged heart without strenuous exercise.
At the same time, they develop health problems, problems in blood circulation, dementia, and other neurological health issues.
The same as with everything else, one symptom is being blamed for causing another symptom so the enlarged heart becomes the culprit of other health issues that are or could be related to the blood circulation.
So, why does the heart muscle grow when people do not perform any strenuous work?
The most common reason for this a dehydrated, thick, and toxic blood.
Such blood has a low electric voltage which diminishes the electromagnetic field of blood particles making them bang one into the other.
This creates friction and way more pressure is required to push such blood through the circulation circuit.
Since the overall level of the blood is very low (low levels of plasma, low levels of the blood), the blood vessels are half empty and this increased BP coming out of the heart is not being recognized since the arteries are half-empty, to begin with.
A half-full water hose is soft. The more water you add to it, the harder the hose becomes.
This is the reason why people's BP rises when they start hydrating with plasma or even sweet water.
Cells will refuse to hydrate with the toxic blood and cellular dehydration starts.
Since the heart muscle is working hard, it is protected from the toxic blood by a small capillary system which does not allow larger toxic particles to penetrate, but since the lymph also becomes toxic in time, the toxicity reaches the heart muscle eventually.
The heart's tricuspid valve starts to show dehydration by shrinking itself, and the blood starts leaking backward under the pressure.
Since not enough blood is provided, the heart makes additional beats to compensate, it starts to work harder and it starts to grow since more strength is needed.
At the same time, the capillary lymphatic system is suffering from dehydration as well and problems in plasma delivery start to occur. This starts to produce microscopic damages to the organs that depend on lymphatic supply.
Now, microinfarcts start occurring as cells start to die since there is a problem with delivering the lymph.
They happen in the entire body but they are prevalent in organs that work harder. This is why we see them in the heart and in the brain especially since damages in those two organs are going to cause visible symptoms and eventually death.
Spider veins and varicose veins are the fractal enlargements of the microinfarction, so when you experience them, you may be sure that the same is starting to occur in your heart and your brain, kidneys, and everywhere else in your body.
No medication can prevent or offset this process and this is why doctors refer to microinfarction as an incurable age-related condition.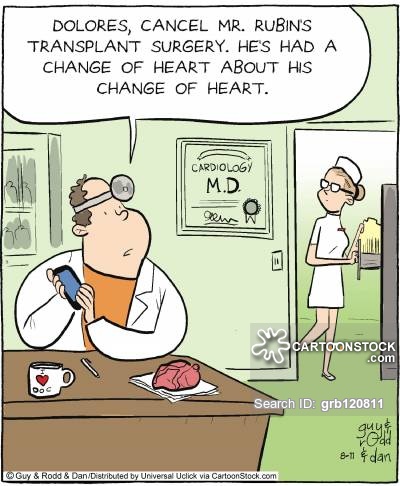 They are correct. To them, microinfarction is irreversible but so is the hernia, failing eyesight, arthritis, arteriosclerosis, Alzheimer's disease… basically every chronic disease because they have been misled and do not understand the human body.
The cause of all health problems originates from toxic blood. Once we cleanse the blood, the body goes into t healing stage and recovers.
This goes for an enlarged heart and microinfarction as well.
So use the SHP and heal yourself.
Love and light to us all.