I wrote about the power of emotion before but in my last Ayahuasca ceremony, I was shown how our emotions are being used as a tool of enslavement and a culprit of many chronic diseases especially cancer.
When I was explaining what is cancer, I told you that cancer is caused by the uncontrollable proliferation (multiplying) of cells in an organ.
The cellular proliferation is triggered by a drop of a cellular electric charge.
Dehydrated and acidic cells cannot hold the electric charge but not every person with dehydrated and acidic cells develops cancer. There is one more thing that has to happen to the cell for it to be unable to maintain the minimal electric charge which would prevent the uncontrollable proliferation.
As soon as our cells become dehydrated, they cannot cleanse themselves and they become acidic. The increased cellular acidity prevents it from maintaining the adequate electric charge but almost all of us are dehydrated on the cellular level and not all of us develop cancer.
Everyone who suffers from allergies is severely dehydrated on the cellular level but they do not have cancer.
The reason behind it is our brain.
Our heart produces thousands of times more energy than our brain does. The brain does not produce energy any more than any other organ in our body does.
The energy the brain transmits is the energy it had received from the heart.
Different parts of the brain resonate with different frequencies which supply the energy to the parts of the body that resonate with the same frequency.
As long as an organ is supplied with this energy, it can maintain the necessary charge and cancer will not develop.
Every emotion has a typical frequency. Emotions are projected through a thought.
Every thought is transmitted from the brain and this requires a lot of energy, so when we are transmitting, the energy is used and cannot be directed to the organ which resonates with the same frequency.
This means that if we are preoccupied with one thought or emotion and we spend our days thinking about it, the energy that should be sent to one organ or tissue which has the same frequency of the thought or emotion is being used to transmit our thought and the organ will be deprived of energy. This will trigger cancer.
Cancer is strictly an emotional problem. No surgery or chemical poisoning can eliminate it. If the emotion remains, new cancer will develop.
If the emotion is dealt with, the energy returns to the organ and cancer stop growing and our immune system dissolves it.
As an example we can use this article about a tennis player Nicole Gibbs:
https://www.latimes.com/sports/story/2019-07-21/nicole-gibbs-cancer-return
Nicole is a talented tennis player but she felt pressured and uncertain of her career. She did not talk about it. She kept in what should have been expressed and dealt with. The emotion she felt has the same frequency as her moth (we express thing and emotions by speaking about them).
Nicole kept quiet about it but it was always on her mind.
This trapped emotion caused cancer. Surgery was completely unnecessary. What allowed her to heal was the experience through which Nicole realized where her aspiration is and now openly talks about it.
She had released the trapped emotion and her cancer is gone. It will not come back.
What we call the placebo and it's opposite, the nocebo effect is emotions created by our positive or our negative thinking.
Now, you may ask if the brains focus on a thought deprives the body of energy, how come that focusing on a good thought does not deprive the brain of supplying the energy to an organ?
A positive thought does the opposite, it will heal us. How does this work?
We have only two basic emotions. One is love and the other is fear.
The love is the emotion of the heart and the fear is an emotion of the brain.
The heart is the source of our energy and the emotion of love stimulates higher energy production.
If we measure the energy field of our heart which extends about 3 meters in diameter, when we feel an emotion of love, this field expends further.
When I checked the energy field of my wife while she is feeling an emotion of love, her energy field I detected 15 meters from her body.
Positive emotion is based on the emotion of love and it energizes our body.
Negative emotion is an emotion of our brain and it deprives us of energy.
In the case you wandered why are some Internet sites that reveal globalists secrets allowed to operate without being censored because they create fear and do not present a solution.
The globalists were not afraid and the fear was playing right into their hands.
For example, the Prison Planet and Alex Jones are a perfect example of this but we would never suspect someone like Mike Adams to be involved in this.
The Health Ranger provides insight into chemical poisoning and reveals how poisonous our food is. This creates fear to those who read his articles and his solution is useless. Supplements are not the solution, actually, they contribute to further increasing the toxic load of the body.
This means that he is, probably not even realizing it, playing into the hands of the globalists by spreading the fear factor which would lead to more sickness and possible physical conflict that globalists need so desperately to be able to continue controlling us.
For example, he reveals how many toxins are pumped into the commercial animals and how those toxins present health risk but nobody realizes the true danger which has nothing to do with chemical poison. Those chemical toxins can be cleansed with water and sea salt but there is way more powerful toxic load coming into our body from those commercially produced animal products and this is the emotional load that is captured in the cellular structure of those animals.
The animals are purposely given horrific conditions so that they create an emotion of fear which remains trapped in their cellular structure.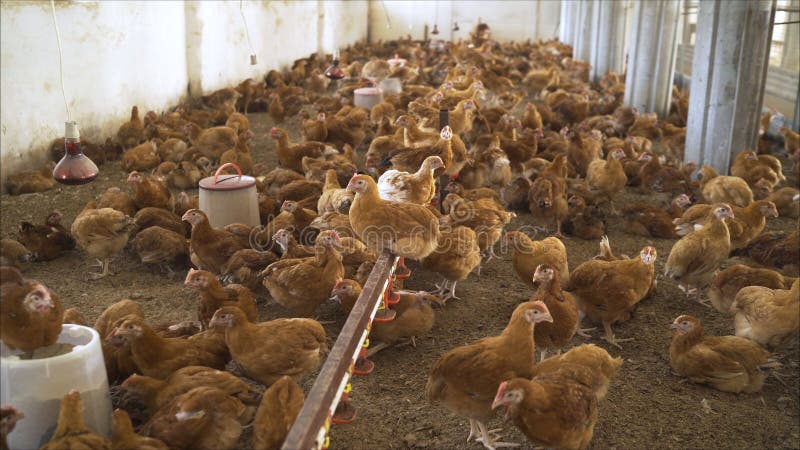 When we eat this animal, we absorb those emotions. Remember, emotion is the energy of a particular frequency. When we absorb it, the frequency will intertwine itself with our frequencies and cause a disruption of energy in our body.
We can deactivate those frequencies and hunters of the past did so every time they made a kill.
They did it by asking for forgiveness and honoring the sacrifice that the animal did so that the hunters can live.
Only through the heart and the emotion related to love, we can transform the frequency of fear. The spirit showed me this in the last ayahuasca ceremony and I have to share it with you.
The path to healing is through our heart. We have to open our heart, take a deep breath and feel the emotions of love. With those emotions, we can conquer anything.
Prayer has no effect if the emotion is not present. The emotion is the game-changer.
If you want to manifest something, you have to feel it. You have to become emotional about it.
To heal, you have to feel as if you are healthy already. You have to express the emotion of feeling happy about you being healthy and express it through your heart.
Whenever we believe that something is going to heal us, we relax and the fear goes away. We start feeling happy and this is what we call the placebo effect. This emotion we fell is what is healing us.
Looking from the quantum perspective, we are just impulses of energy in a variety of different frequencies. When those frequencies are in harmony one with the other, we are healthy. When some frequencies change, they distort the harmony in this field and we manifest it through a symptom as a disease.
It is crucial that we eliminate those unwanted infrequences so that we can heal, and further, we have to establish a total harmony because in this way we are assisting the whole creation including our planet and the whole Universe to re-establish harmony.
I am happy to inform you that we are achieving this and we are just a step away from the shift.
Work on your emotions. Stop watching Hollywood movies and stop listening to this new toxic music. Put your focus on pleasant things, nurture emotions of love (compassion, appreciation, gratitude, kindness).
Healyourself, Healyourself, Healyourself
Love and light to us all.