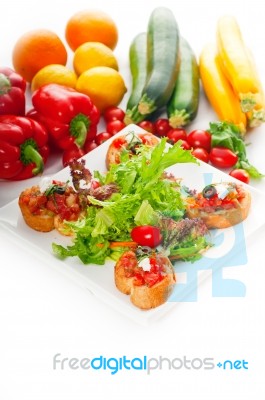 Is chelation the answer to heavy metal cleansing?
This is a very good question and if you believe the scientists, we do not have to look any further. Chelation will eliminate heavy metal from our body. There are numerous studies confirming this fact.
Unfortunately, the reality paints another picture. The experiences in dealing with people whose health is compromised by the toxicity of their bodies with heavy metals show us differently.
First, what is chelation?
Chelation is a type of bonding of a metal ion with an organic matter.
Scientists are convinced that through chelation and only chelation, can metal and minerals which are inorganic, enter the human body. The scientists claim that chelation makes the inorganic metals and minerals absorbable and manageable by the living creatures.
The scientists claim that inorganic minerals and metals are incompatible and inert.
This sounds for fledged since many people have experienced heavy metal poisoning from none biological agents like paints for example.
I have often heard health professionals saying "if you could absorb heavy metals directly, why don't you eat iron shavings when you are low on iron?"
Those are just a petty, stupid remarks. It is known fact that lead pipes are no longer allowed to be used in plumbing because people were suffering from a heavy metal poisoning with lead when they were drinking the municipal water.
Many people are toxic with heavy metals and their health is suffering from it. Usually, they experience the loss of appetite, nausea, hair loss, body mass loss and loss of energy.
When someone is diagnosed with the heavy metal poisoning, doctors immediately recommend chelation through medicinal remedies and biological chelation through the food.
If the science was truthful, chelation would have no problems to eliminate the heavy metals from the body, but it is not happening.
About ten years ago a man asked me if the Self Healers Protocol could cleanse heavy metals from the body. He said that 10 years ago when he was 40 years old he became very ill. He had lost his hair, became skinny and very weak. He was a professional painter and had worked in Germany.
The doctors diagnosed him with a heavy metal poisoning. He was retired as he was not able to work and was given a chelation diet to eliminate the heavy metals from his body. Once a year he had to have a test done to see what was the status and if he can go back to work. As I have mentioned, he was 10 years retired because the heavy metals did not leave his body.
I do not care what the scientific study explains, in the real world the things show different result and this is just another proof that scientific studies are manufactured same as their results, to serve the science and not the people or the truth.
He was my first client with the heavy metal poisoning so I did not have any reference but understanding the body, I had no doubts that the protocol will do the job.
Three months into the protocol, he had to go to Germany for his annual testing. Two weeks later I had received an e-mail from him where he with excitement notified me that the doctors cannot encounter any heavy metal in his body. The mercury, the lead, and the aluminum were gone.
What the chelation process was unable to do in 10 years, the protocol accomplished within 3 months. This was exciting news indeed.
The question is, why did his body hang onto the toxic heavy metals for so long, and why did his body all of the sudden released and eliminated those heavy metals?
I have explained before that our body has to maintain the proper ionic concentration so that electric currents can flow undisturbed. Normally we receive ions through the food we eat daily. This is very important since we loose ions daily as well. We do not refer to the electrically charged particles as ions. In medicine, we call them the electrolytes but we are told that electrolytes are sodium, potassium, chloride, magnesium, calcium and hydrogen phosphate. In fact, every blood particle from the protein to a virus are ionized and serve as conductors for the electricity in the blood.
As we are losing ions daily, they have to be resupplied back. The blood has about 84 minerals and some of them are highly electro conductive like iridium, rhodium, gold, silver, and copper.
When we are low on electrolytes, the body will hang onto those that are present as long as the blood limit is not breached. When the blood concentration of any particular mineral exceeds the allowable capacity, it will be eliminated through the urine.
Often, not to lose potentially important elements, the body will absorb them and store them in different parts of the body so that if necessary, it can release them back into the blood. Sometimes the cells overload on those elements and this causes a problem in the cellular behaviour.
The cells will be cumulating the wrong element because the correct one is not available so the cells will hang onto what they have.
We are instructed to avoid salt because of all the wrong reasons. We are told that kidneys have a problem in eliminating it, that salt increases the blood pressure and causes water retention.

All lies and misinformation spread through the scientific world of modern medicine.
We are being provided with the artificial table salt or so called bleached and iodized salt. They are both toxic and unfit for human consumption. They cause health problems which result with previously mentioned symptoms.
Freshly harvested none refined sea salt is hard to come-by.
Why is it so?
Freshly harvested none refined sea salt has all the elements of our blood and can be used as the blood replacement in transfusion. Now here comes the scientific claim that minerals cannot be absorbed into the blood if they have not been chelated. The same reasoning is repeated when the supplement pushers want to sell you the fulvic minerals. It simply is not true.
Now, how do we know that minerals will be absorbed into the blood without being chelated or dissolved in fulvic acid?
By the simple act of observation.
As soon as the body has enough ions and water, it starts to eliminate those ions that it does not need and cleanses itself.
Do not take my word for it. Do it yourself.
Start hydrating your body with water and sea salt and you will be amazed how quickly will the symptoms of detoxification occur.
If the body would have any problems absorbing minerals dissolved in water, no cleansing would occur.
Try to drink distilled water and see if any cleansing symptoms will occur. Not even a sniffle.
There are so many useless things that we have to memorize when we are studying and it becomes really difficult to admit that most of the schooling was a waste of time and caused more harm than good since the "knowledge" became a filter that later prevents us from accepting the truth.
So if you have a problem with heavy metal toxicity, forget chelation, forget the fulvic minerals, forget the vegetable loaded diet and follow the Self Healers Protocol.
Nothing will ever detoxify your body like water with the sea salt and clean diet based on the raw or as raw as a possible animal based diet full of saturated fats and proteins.
When in doubt, contact me and I will show you the way. It is so easy that it is laughable.
Love and light to us all.